You must complete this order process to register and play in the SNHL
Cash, cheque, e-transfer, or credit card – I will also accept split payments, but you must register now and provide me with your payment schedule. Please make note when submitting your registration form. For insurance purposes, players that do not complete the registration process will not be permitted to play until they do. Thank you for your cooperation.
REGISTER NOW & SAVE…. PLUS GET A FREE T-SHIRT!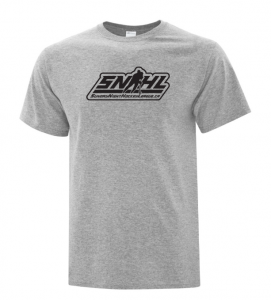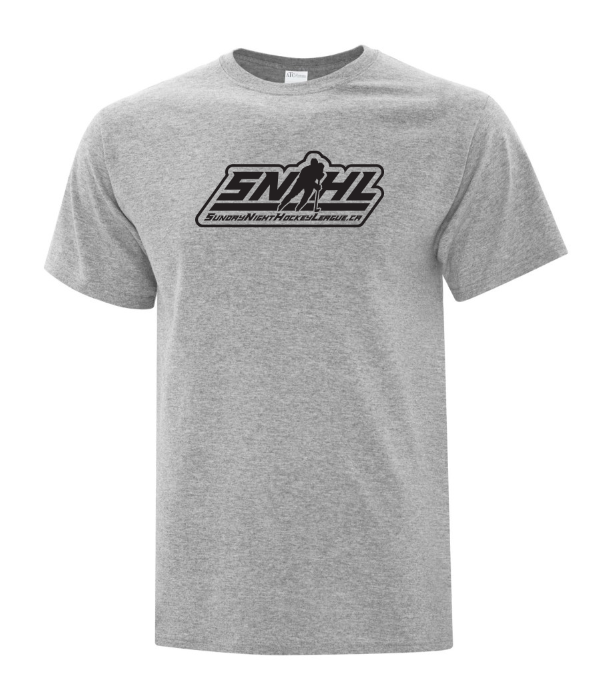 That's right! If you register BEFORE Saturday, August 10th you will not only take advantage of the Early Bird pricing, but you will also receive a FREE SNHL t-shirt, courtesy of MVS Design and the SNHL. The free t-shirt offer ends Saturday, August 10th. Registrations after that will not receive the t-shirt.
EARLY REGISTRATION + FREE T-SHIRT OFFER ($500): ends Sat., Aug. 10
EARLY REGISTRATION PRICE ($500): ends Fri., Aug. 16
REGULAR REGISTRATION PRICE ($520): from Sat., Aug. 17 to Sun. Sep. 8
LATE REGISTRATION PRICE ($540): after Sun. Sep. 8
---
LEAGUE DRAFT: Sunday, August 18, 2019
PUCK DROP 2019: Sunday, September 8, 2019 at Mayfield
– 20 regular season games + 7 round robin playoff games
SEMI-FINALS: Sunday, March 29, 2020
CALLAGHAN CUP FINALS: Saturday, April 4, 2020
---
*THIS registration PAGE IS FOR CURRENT LEAGUE MEMBERS ONLY!*
If you would like to join the league, please click here to register on the league waiting list.